David Redish: Cognition revealed as the structure in the noise
University of Minnesota Twin Cities [NEUROSCIENCE & NEUROTECHNOLOGY LECTURE SERIES]
When
Jul 20, 2022
from

03:15 PM

to

05:00 PM

Where

Zoom Meeting

Contact Name
Katja Kukatz
Add event to calendar

vCal




iCal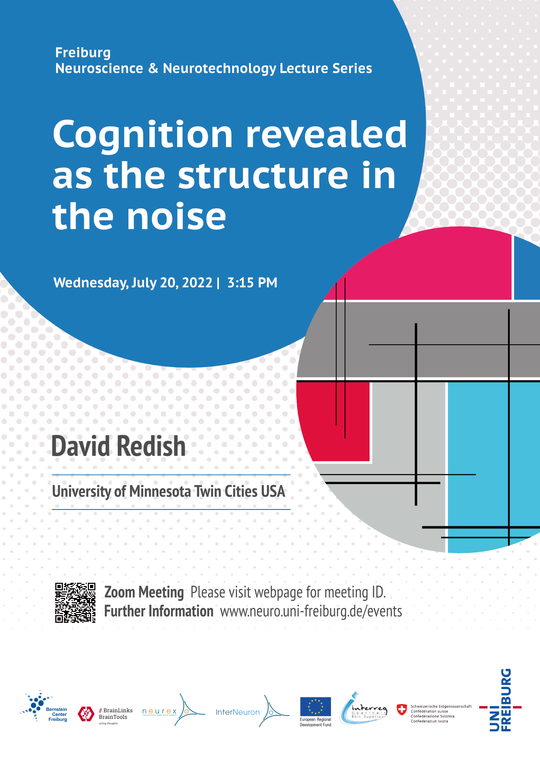 Abstract
Cognition is information processing about other places and other times. We will show that it is possible to measure what is being represented at a moment in time and that this information will reveal the information processing underlying decisions, including processes such as planning, strategy shifting, and regret, even in non-human animals.
Neural firing patterns encode information about the outside world. By decoding those information patterns at fast time scales, we can identify when those patterns reflect other places and other times, potential opportunities and counterfactual information. We then operationalize psychological constructs (planning, strategy, habit, regret) as computational information processes and compare the predicted information process to neural representations, allowing us to identify the underlying neural processes accomplishing those psychological constructs.
Duration of the talk:
Approx. 50 minutes, then general and specialized discussion.
More about the speaker and his research
Host